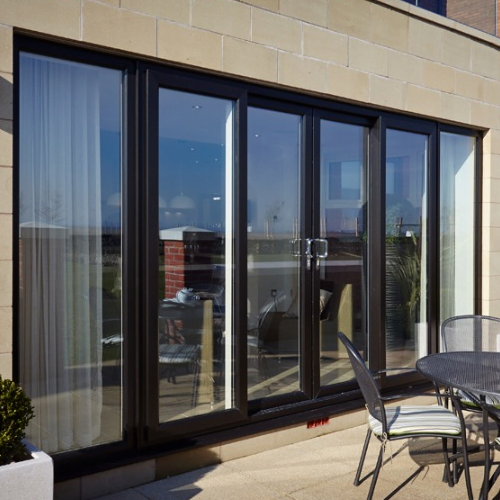 Durable PVC material for long lasting quality
Clean minimalist Bevelled or detailed Sculptured design options
Virtually maintenance free.
Various Colour, Hardware and Glass options available.
All frames made to measure.
Different Hinge, Handle and Glass options available.
All Frames made to measure
10 Year guarantee on the Frames & Glass.
As a UPVC Patio Door manufacturer, we know you want doors which not only look good but work well for years to come, Astraframe don't compromise on quality.
We only use the best quality Frames, Locks and Hardware and Glass in our UPVC Sliding Patio Doors.
We manufacture uPVC patio doors supply only for both Trade & DIY Homeowners.
Alternatively, we also manufacture upvc french doors supply only.
PAS 24:2012 Handle System
White & Colour Foil Finishes
Astraframe manufacture two different type of profiles systems, Bevelled and Sculptured.
We manufacture Profile22 profile in both Bevelled and Sculptured finshes, Using the Profile22 system, we are able to offer exceptional quality and high performance features which will last for years.
The advanced designs offers a slim and attractive profile that is versatile and easy to install.
All of the Operational hardware is extremely durable. Our windows also feature stainless steel friction stays which are tested for security and performance. They are resistant of corrosion and are easy to clean.
Profile
profiles have been designed to be secure, tough and easy-to-install systems.
Our affordable, hard wearing window frames are perfect for any project, whether you're a professional working on a construction project, a dedicated glazier, or a DIY enthusiast hoping to spruce up your home.
AstraFrame PVC windows are available in a range on different colours to match your requirments
All our colour foiled PVC windows are available with the foil on the outside only or on both sides, giving you a wide range of different options.
We also offer a colour bonding spray service, This service allows us to offer PVC products in over 1500 different colours, all you need to provide is the RAL number for the colour and we can match it. See a list of all the RAL colours here.
Astraframe offer many different glass options with the full Pilkington Texture glass range available.
Pilkington's obscure glass range provides obscuration and decoration. All patterns are classified according to their level of obscurity in relation to each other, with 1 being least obscure and 5 being most obscure.